Miniature fuses: rip-cords for industrial electronics
Applications
Protecting your
drive system from damage
Heating pumps, ventilation and air conditioning systems and submersible pumping equipment: electric drive units like these often have to run for many thousands of hours on end and modern versions are even designed to operate maintenance-free.
But if the motor is at risk of a short circuit or electrical surge, SIBA safety fuses will be there to ensure that any damage will be limited. With a range of different types available you will always find the right one for your control electronics, usually in the form of an SMD fuse with a 277 volt AC rating. If higher voltages or outputs need protecting, then cylindrical fuses (6.3 x 32 mm) are the answer as these can handle voltages of up to 630 V AC and rated currents of up to 32 A (which is up to 305 V).
Direct link to SMD fuses
Click here for cylindrical fuses
Staying safe even
in an emergency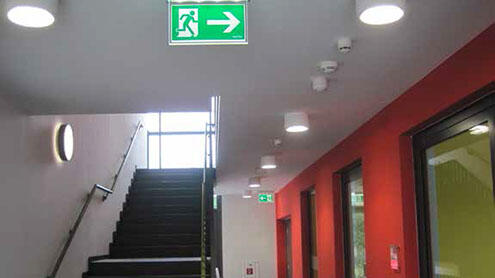 Emergency power and emergency lighting applications place special demands on electrical protection systems. Under regular conditions these often work from the normal AC mains supply. Then when they are really needed, for example in a power failure, current will be supplied from a large central battery system - and as this will be from a DC supply it can also mean much higher short-circuit currents. Safety fuses for emergency power and lighting elements must be able to handle both.
Click here for our technical whitepaper giving specifications for fuses in DC circuits
Click here to see our miniature fuses for DC applications
Extra protection for
ex applications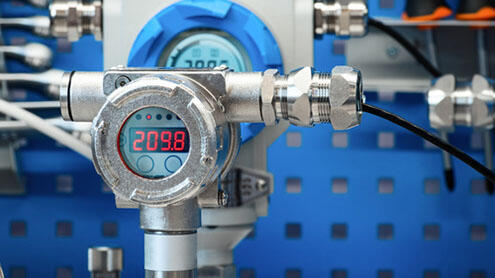 For electronic applications requiring explosion protection it is essential that the electrical energy is restricted in some way - for example by using transducers, level meters or flow meters with integrated electronics. This means letting relatively small currents flow through the system. This is where SIBA fuses come in, as they are specifically designed for low rated currents of between 32 and 100 mA.
A safety net
for your power units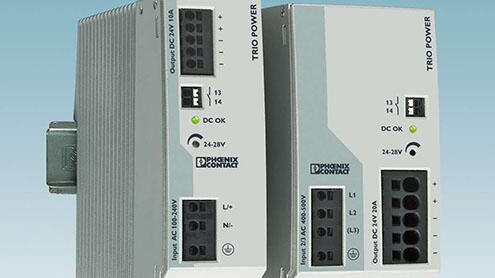 Long gone are the days when switch-mode power units for industry were just plain and simple power suppliers. In fact today most of these items are configurable speciality applications. Yet even when they are not, these power supply units remain important components that require systematic protection. SIBA can supply a wide assortment of safety fuses in a variety of styles and performance classes and can also provide fuses for industrial electronics applications: from miniature fuses in the AC 250 V category through to cylindrical 500 V fuses measuring 6.3 x 32 mm.